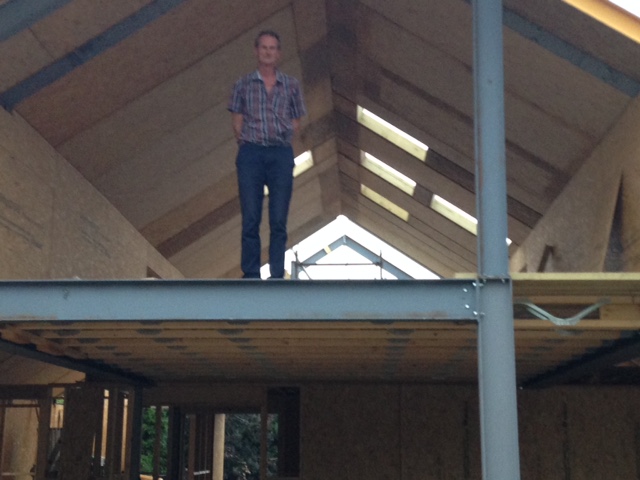 I'm having to rebuild my website which will take a few days.
Please go to Contact page to get in touch.
News
That's me standing on the first floor of what is for me the most important building I've ever worked on. It's a SIPS construction house in Backwell replacing an early '70's bungalow. It's important because it's a very low energy house which although not much larger than the 3 bedroom bungalow it replaces will be a very good spacious 4 bedroom house.