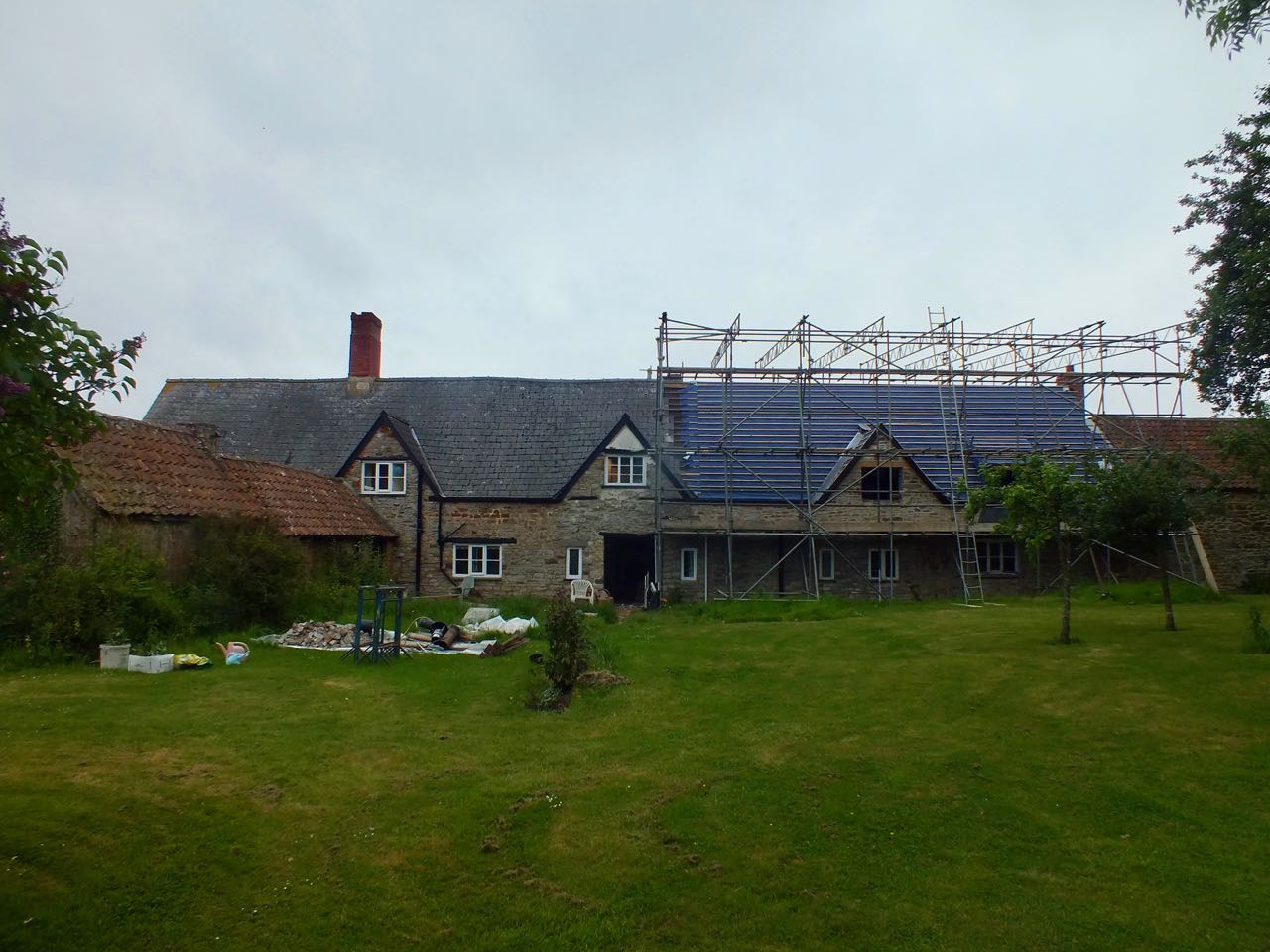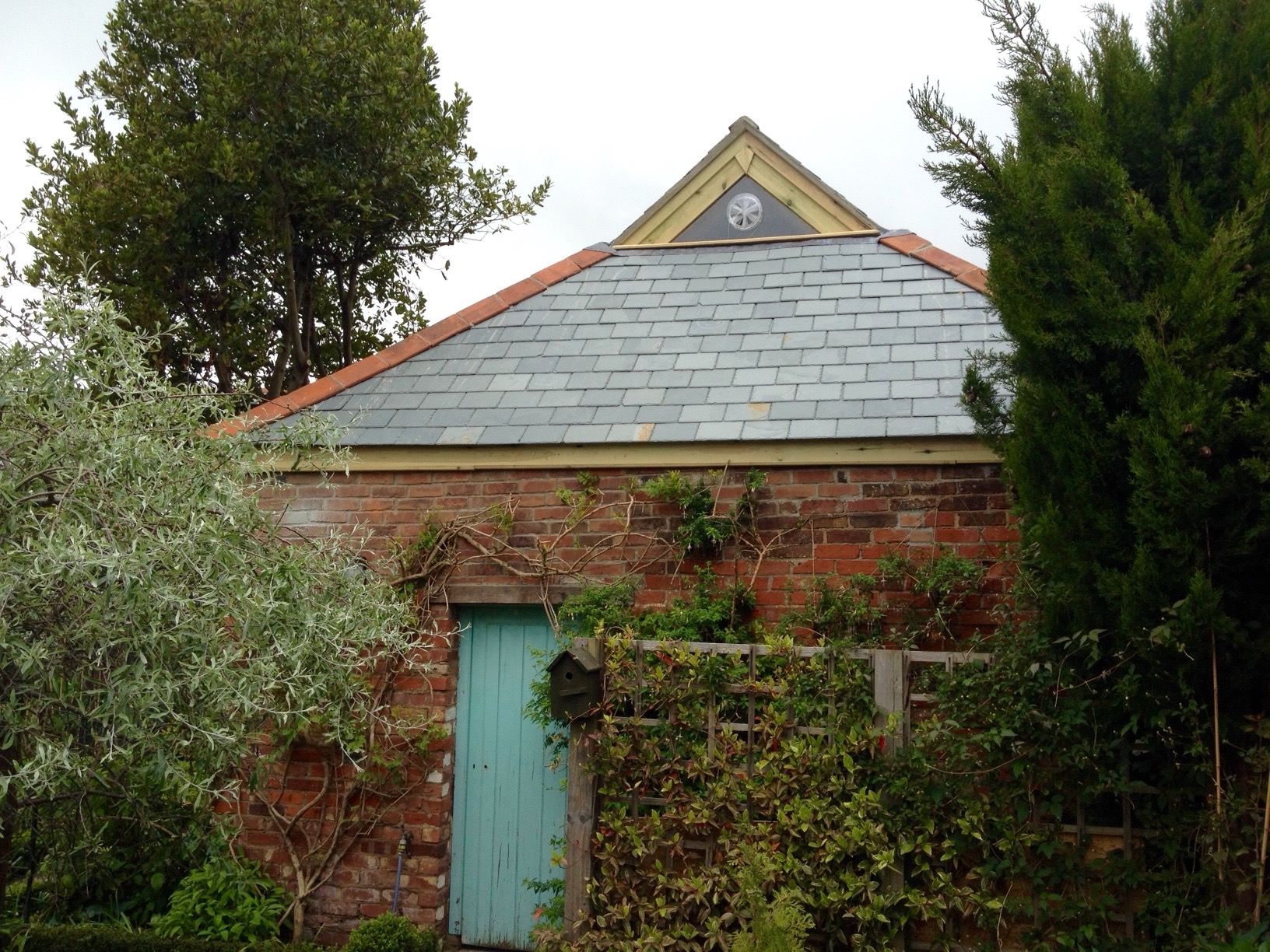 This roof to a garage behind a house on The Strand in Topsham was designed to look similar to that on the adjacent Museum.
One of several merchant's houses in the Nailsworth valley, an extension had suffered subsidence. We rebuilt it from the foundations up.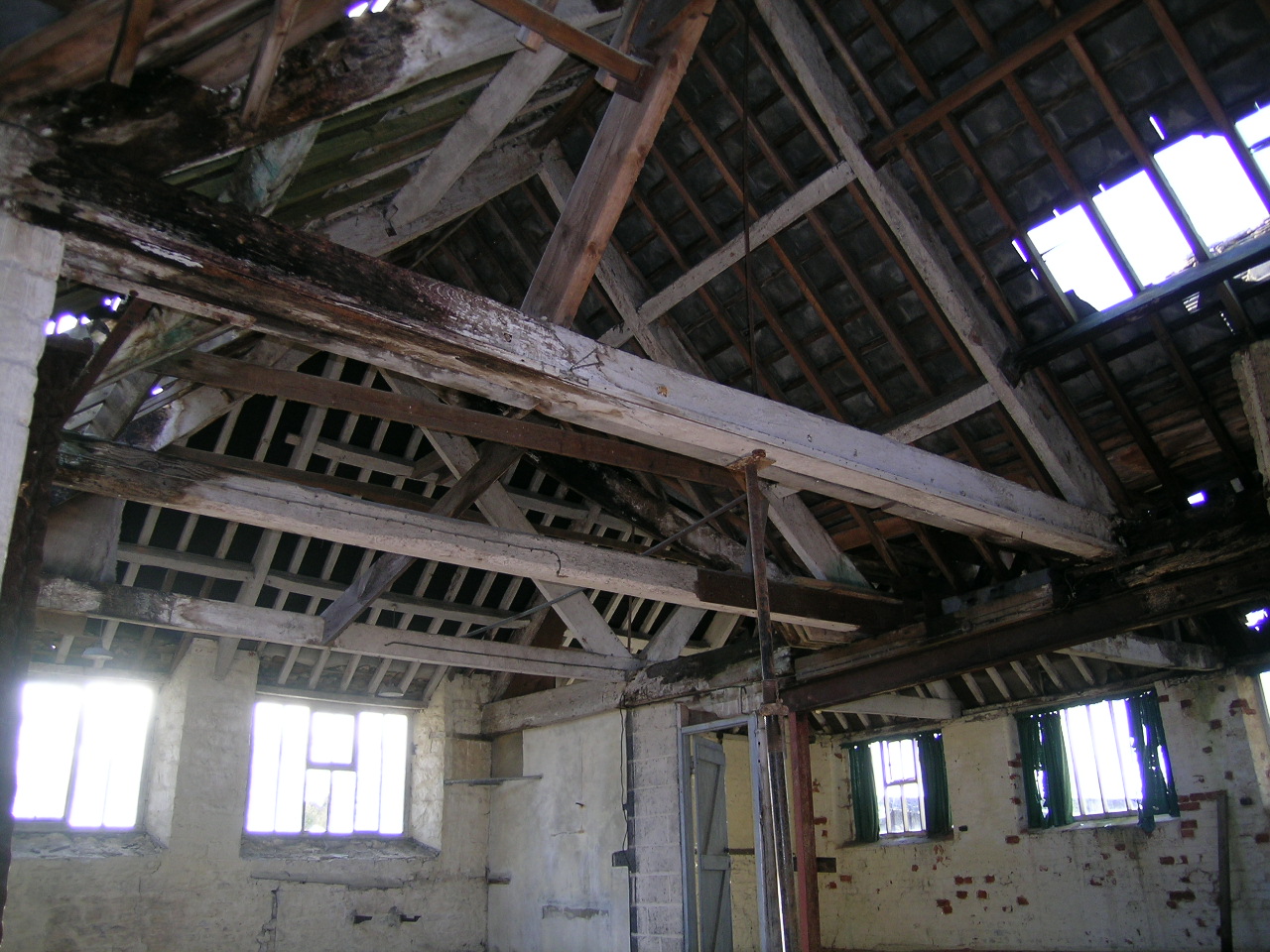 After years of neglect Holcombe Mill was rescued from collapse when it was already dangerous even to step inside.
The roof was removed allowing large steel beams to be dropped in from above by mobile crane.
The roof was then rebuilt using timbers of the same section as the original.
Our remit was to make it safe and waterproof.
It was later converted to office accommodation.