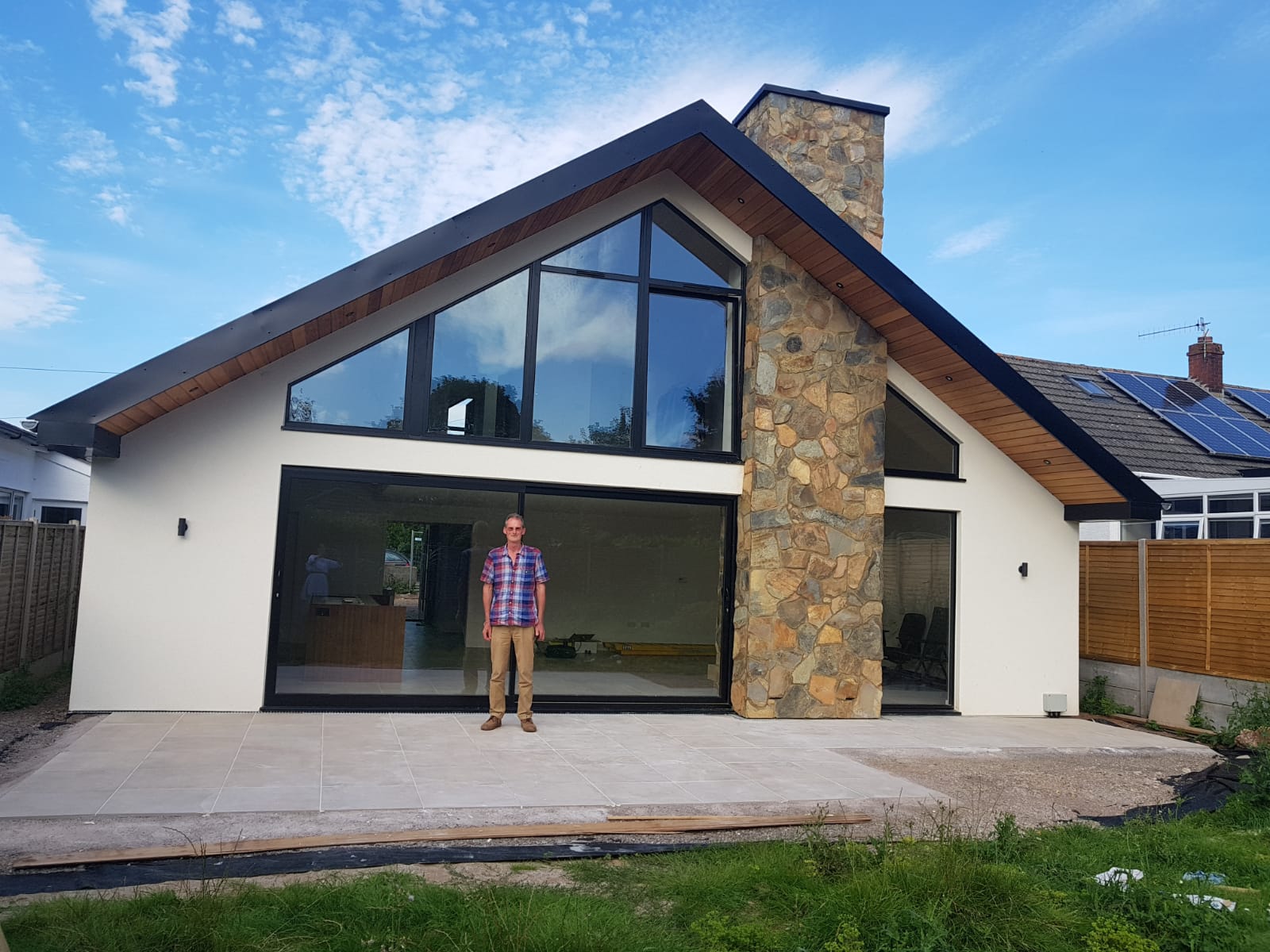 The new house replaces a three bedroom bungalow which was built in the early '70's. The layout did not allow it to be extended effectively or economically so the decision was taken to replace it.
The new house has a very simple layout;
Three rooms across the street front, Bathrooms , staircase and utility in the centre, Kitchen dining and living to the garden side, Two bedrooms with ensuites on the first floor.
The walls and roof are of SIPS panels. Nearly all of the glazing is in the end gables and roof. The first floor is like a bridge running down the centre so the ground floor ceilings are vaulted at the edges.
The house has underfloor heating to the ground floor only, powered by an air source heat pump. This may not get much use as the SIPs construction is very well insulated. PV panels heat the water cylinder.
A whole house ventilation system runs constantly to keep the air fresh and temperature constant.
The house was designed to be as simple in form as possible in order that it was economic to build but also did not look alien to its neighbours.
The architecture and main finishes of the Interior Design were designed to compliment the occupier's love of Mid Century Modern Style.